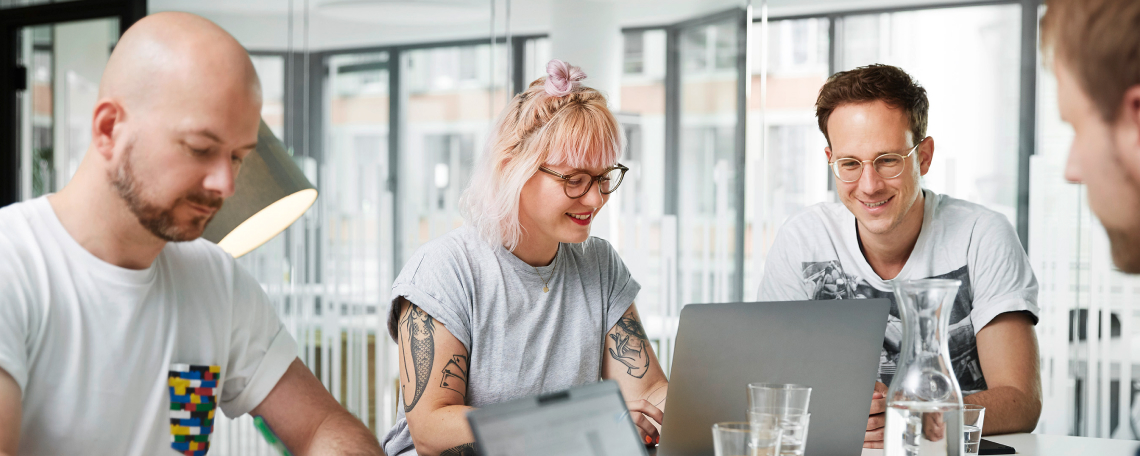 Seit 22 Jahren verfolgt LichtBlick genau ein Ziel: gute Energie. Und das bekommt auch jeder zu spüren. Denn Menschlichkeit hat hier einen genauso hohen Stellenwert wie Klimaneutralität – schließlich sorgen wir jeden Tag für gutes Klima.
LichtBlick bietet dir nicht irgendeinen Job, sondern einen mit und für die Zukunft. Denn genau das ist die Mission: einen klimaneutralen Lebensstil normal zu machen. Ein neues Normal zu definieren, dem immer mehr Menschen folgen. Und es funktioniert: Aus anfänglichen 8 Stromabnehmern sind 1,7 Millionen LichtBlickende geworden. Eine Gemeinschaft, die 1 Millionen Tonnen CO₂ im Jahr spart und ein Zeichen für eine klimaneutrales, faires Morgen setzt. Willst auch du mit deiner Arbeit einen Unterschied machen? Dann herzlich willkommen auf der grünen Seite. Lass uns das neue Normal gestalten.
LichtBlick sucht dich! Ab sofort und in Vollzeit. Für gute Energie im Bereich Green Energy Markets
(Senior) Originator & Product Developer (gn)
Dein Job:
You'll be part of Origination & Product Development where you, together with your colleagues, will be responsible for PPAs, product development and the green commodity strategy. The team works closely with Sourcing & Pricing and divisions such as Sales, Trading, Group and many more divisions within LichtBlick, while being functional part of EET Trading (Eneco Energy Trade). The team develops and executes PPA solutions and develops product strategies in close collaboration with Sales, based on our existing and developing renewable assets and 3rd party agreements. The team and Green Energy Markets play a significant role in the continuing growth of LichtBlick and Eneco in the German market.
Structure PPA solutions and evaluating related project business cases with colleagues in Green Energy Markets, Trading and more
Negotiate and close sourcing PPAs in cooperation with Trading and Sales
Support B2B sales in build-up of Corporate PPA offtake pipeline for German and international accounts
Identify and develope commercial opportunities and products in collaboration with Sales
Thrive in an international environment and have excellent stakeholder management skills
Provide commercial support to leadership and project development team
Generate opportunities and develop further to lead deals from lead generation to signing
Deine Skills:
Bachelor's or master's degree and can demonstrate strong commercial experience and acumen
Experience in negotiating and contracting PPAs – this can be from the developer or purchaser's side of the deal
Strong level of experience of working in the German energy market and relevant regulatory framework
Proven track record in developing B2B products and opportunities
At least 5 years of experience
Excellent interpersonal skills and a collaborative approach to problem-solving as part of a team and across countries
Fluent in German and English (mandatory), negotiation level
Das Angebot:
LichtBlick war einer der ersten Ökostromanbieter und bietet heute alles rund um klimaneutrale Energielösungen. Gemeinsam wollen wir noch mehr verbessern. Vielleicht ja bald mit dir. Bei LichtBlick erwarten dich interessante und anspruchsvolle Aufgaben. Im Herzen Hamburgs – und in einem hoch motivierten und sympathischen Team. Freu dich auf flexible Arbeitszeiten und Benefits wie Homeoffice, Sabbaticals, Sportangebote u. v. m. All das bei jeder Menge Innovationen, Freiraum für Eigeninitiative und eigenverantwortlichen Entscheidungen sowie vielen weiteren Angeboten, die dich fachlich und persönlich weiterbringen.
Dein Ansprechpartner
LichtBlick SE
Miriam Anna Jungfleisch
miriam.jungfleisch@lichtblick.de
Zirkusweg 6, 20359 Hamburg